Iframe Application Form
11/03/2020 Working with Jigsaw Finance All News
---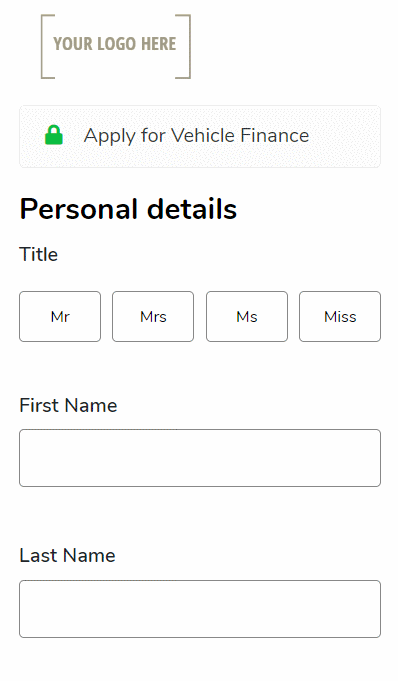 Iframe Application Form.

Great news! The Jigsaw Finance Application Form is now available as an iframe, allowing introducers to seamlessly integrate their websites with our finance application process without the need for costly development.
As per our White Labelled Application Form, the product has a variety of configurations to suit most customer journeys and we are flexible in building in new arrangements for more specific scenarios.
If you're interested in exploring this product as an option, then please call us on 01782 450 745 and ask for our Business Development team.
Whether you're an independent dealer, a large dealer group, or an e-commerce concern, Jigsaw Finance Limited have a variety of technical solutions that will help you submit finance applications to us. Visit Working with Jigsaw Finance for more information.

---
Jigsaw Finance Limited is a credit broker and not a lender. We can introduce you to a limited number of lenders and their finance products. We are not an independent financial advisor; we will provide details of products available, but no advice or recommendation will be made. You must decide whether the finance product is right for you.
Whichever lender Jigsaw Finance Limited introduces you to, we will typically receive commission from them (either a fixed fee or a fixed percentage of the amount you borrow).
All of the lenders that Jigsaw Finance Limited work with could pay commission at different rates and the commission values could vary between finance products, but the commission we receive does not influence the interest rate you will pay. Jigsaw Finance Limited's aim is to secure finance for you at the lowest interest rate available from our panel of lenders.
Back to News